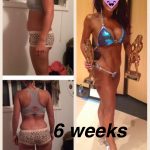 I first came to McKenna for help 5 weeks out from my first bikini competition.  I had been working with a trainer for 18 months and was nowhere near ready. I was severely depleted and storing fat due to not consuming enough calories. My metabolism was downregulated. I hired McKenna to structure my diet for me and was amazed at the difference it made.  She upped my caloric intake from 1200 to 1650 a day and i ended up going from 17% body fat to 10% in just 5 weeks. The best part was, I was never hungry or depleted. She knew exactly how to help me cut weight for my competition the healthiest way possible. I went on to win 1st in my division and took the trophy home for overall winner!  I couldn't have done it without Mckenna's knowledge and dedication to my program. Fast forward 4 years, my husband and I working out consistently, but we struggled to hit our goals. We joined one of McKenna's 4 weeks challenges and once again started to see progress instantly. Her workouts were intense and her meals were yummy. It was fun to have something push us and be able to see results so quickly.  I have worked with many different trainers in the past but McKenna knows the science behind everything and where I feel like the other guys were guessing she formulates every ounce and workout to benefit our goals. I will continue to get her help and insight in the future!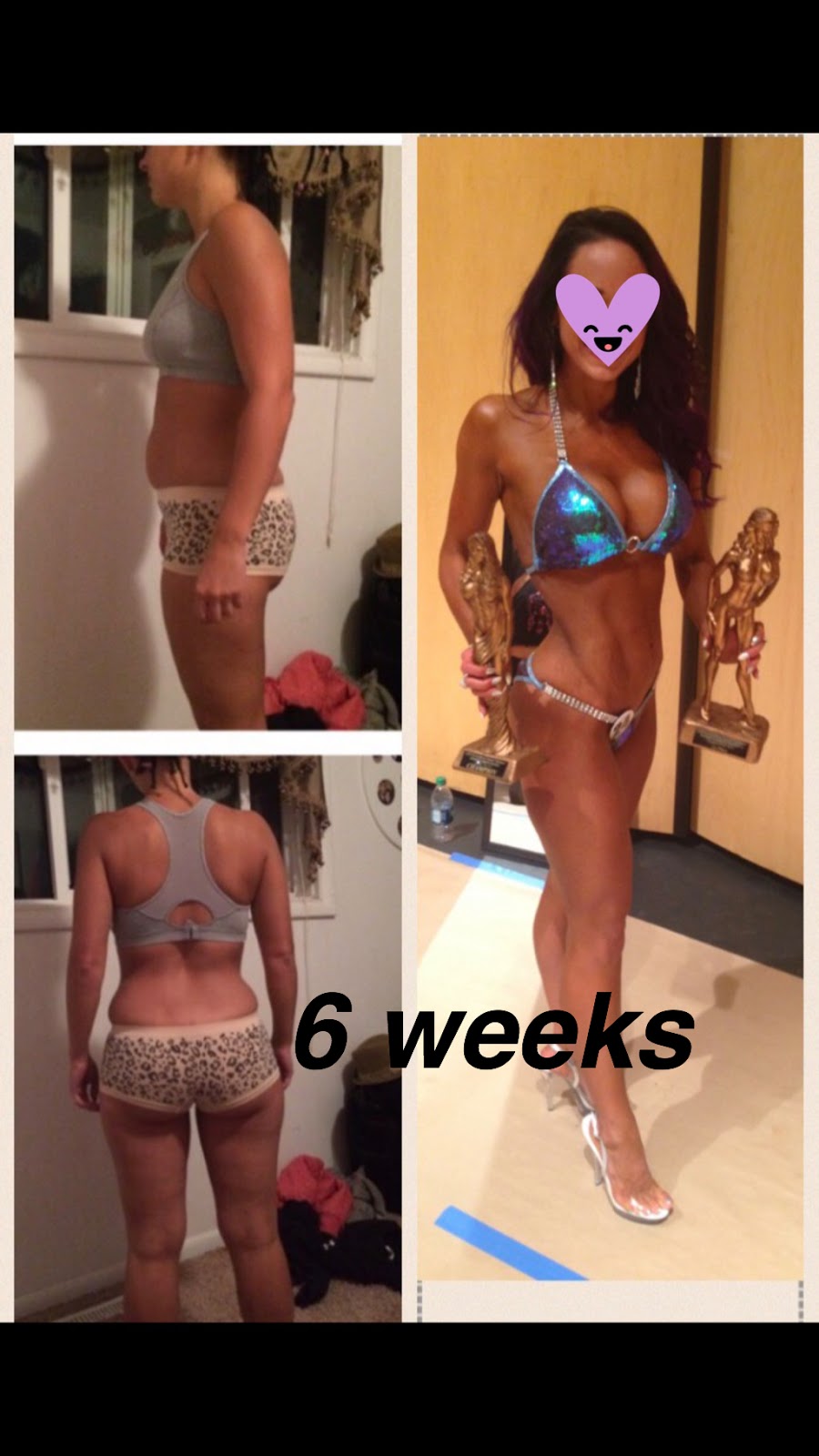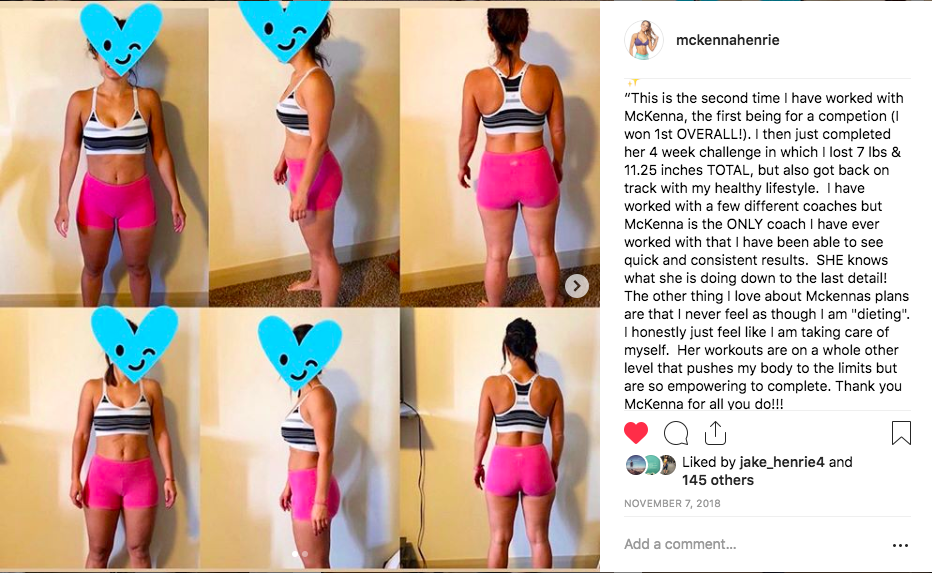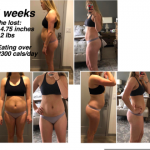 I came to McKenna 2 months after I had a twin pregnancy. To say my body was rocked from my pregnancy would be an understatement! I gained almost 60lbs during my pregnancy. I learned so much during my time with McKenna besides losing the weight! I was so used to eating whatever I wanted. With her program I changed my relationship with food for the better.
I've seen so much progress just in the 1 month we worked together! I'm SO happy to say I've lost a total of 14.75 INCHES and over 12 lbs in just 4 weeks! I can't tell you how good it feels to fit into some of my old clothes. My confidence has boosted, I'm not feeling so "fat and frumpy", and overall my mood and energy has increased. It feels good to eat good and workout consistently & I'm feeling stronger.
I learned food can still be delicious and satisfying while being healthy. I never felt hungry, and she had really great substitutions for when I'd get a sweet tooth. McKenna is the best coach, she really cares about her clients and makes you feel like you're the only person she's working with. She's the BEST cheerleader while keeping you accountable. I'd recommend her to anyone- her method works, and I'm a testament! I'm so happy to say I reached my goal and shed the baby weight! Thank you McKenna!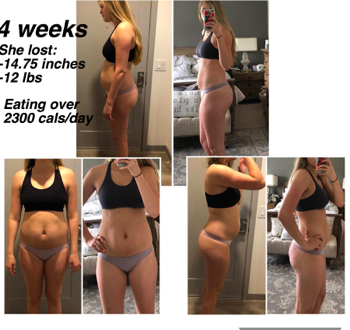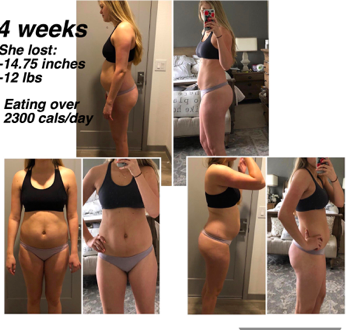 Something that I thought was so frustrating was putting in all this effort but not getting any results. I first met Mckenna at the gym and I kept wondering what I was lacking in order to get the confidence and physique that I wanted. My biggest impression from Mckenna was how genuine and dedicated she was to help me. Then, with her empathy and positivity, I learned how to be more patient with myself and become more happy with my present self. I thought, "I will be happy when I reach a certain result", but that's not what I needed. I had become so fixed on trying to achieve something that I forgot to look at the progress I was already making and being happy with the process. Mckenna isn't just a personal trainer who helps you lose weight; She puts in so much effort to help make your life change for the better in more ways than one.
Mckenna coached me through my bikini prep and I am so grateful I chose her. I seriously considered researching and coaching myself through my prep and I am so glad I didn't. It helps SO much to have a coach on the outside monitoring your progress and to hold you accountable! Prep is exhausting, emotional, exciting, exhilarating, and I feel Mckenna went through it all with me. She was there through the highs and lows, answered my countless questions over email, and I could not be happier with the package I brought to the stage on show day. I would recommend Mckenna to anyone looking for a bikini coach!
"I am so lucky to have been able to work with McKenna! Her workouts were awesome and I loved that in our weekly check ins she inquired if we were being challenged enough to ensure that we were pushing ourselves to our full capacity! Although sometimes within 4 weeks physical changes aren't always very dramatic, I gained so much from working with McKenna such as a love and appreciation for healthy eating and weight lifting! I've counted macros before so I was a little nervous about a meal plan but I seriously loved it!"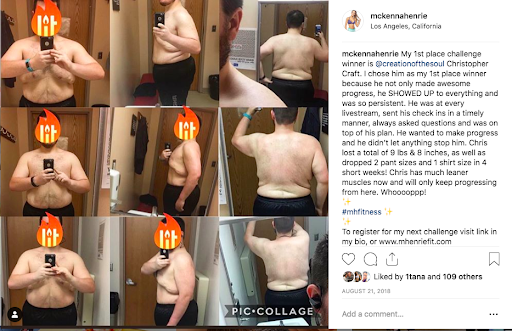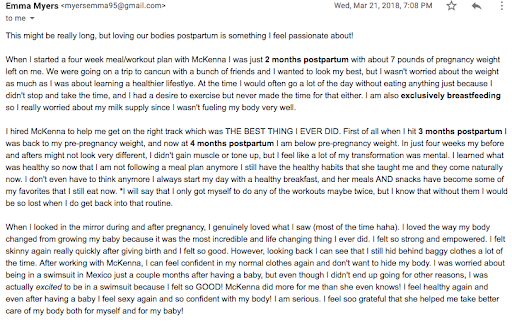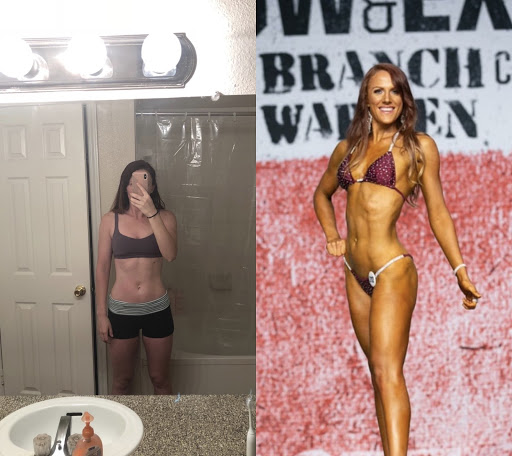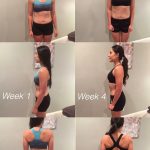 "Having McKenna as a trainer was a great experience for me! She truly knows her stuff. I did not feel deprived or hungry through out her program. I started feeling more energized and stronger. I enjoyed her workout plans and saw results with in weeks. She is easy to talk to and get ahold of! Thank you for all you do, McKenna!"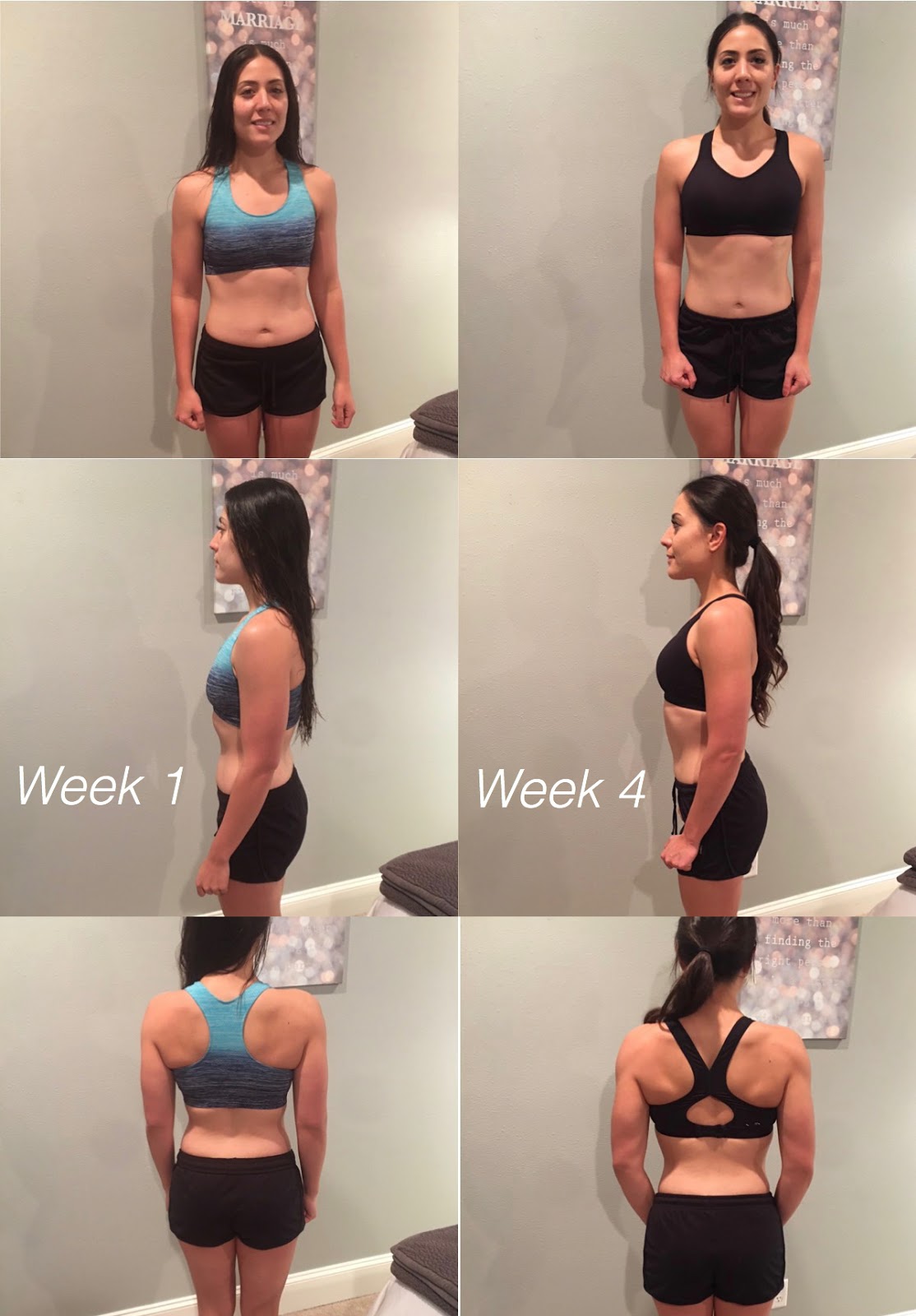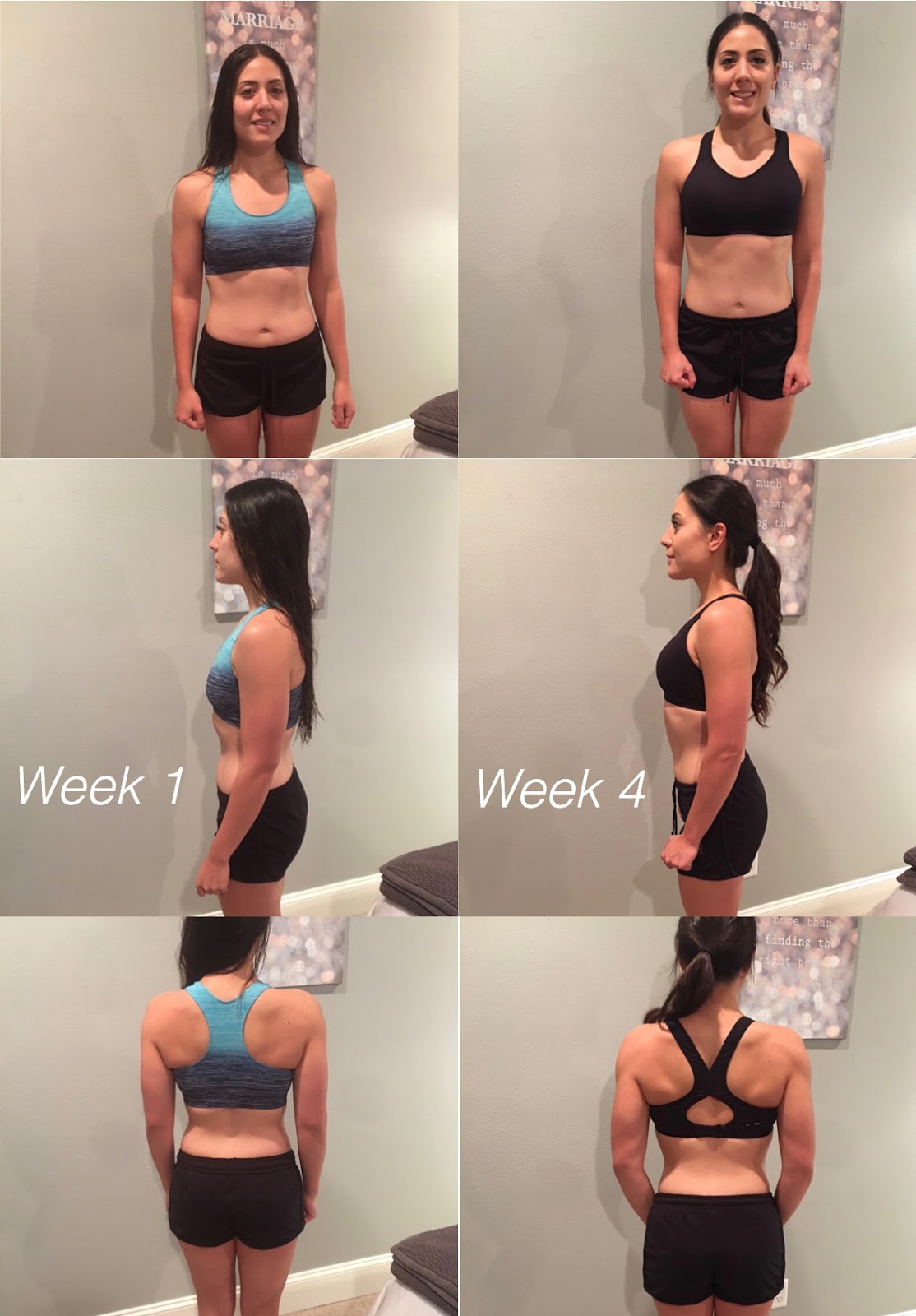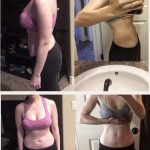 My skin is better, I bought a pair of jeans at the SMALLEST size I have ever been! In total I have lost 7.5 lbs in the whole 5 weeks of the challenge. My clothes fit SO MUCH BETTER! When I was pregnant I wore all these baggy tops and Garrett (my husband) hated it. Having a baby really messes with your body and your mental health. I felt ugly and fat, I hated wearing tight clothes which was not me pre baby. After these 5 weeks I can PROUDLY say I love my body again and I am proud that I carried a baby in it, but I am also proud that I made "me time" to work on my body and health. There is a trend that moms "let themselves go" after becoming one and I see why. It is hard with a baby! They take your time and sometimes it is hard to remember to take care of YOU before you play "mom" because everyone will be happier. Is it easy? No. It meant taking my lunch time to go to the gym, early mornings with Landon slept maybe 2 hours. 10 o clock at night because my baby was sick all day. Was it easy? No. Worth it? YES! I am a better Mom now because I am happier about myself. Anything Is possible if you put your mind to it. It may be tough but you can do it.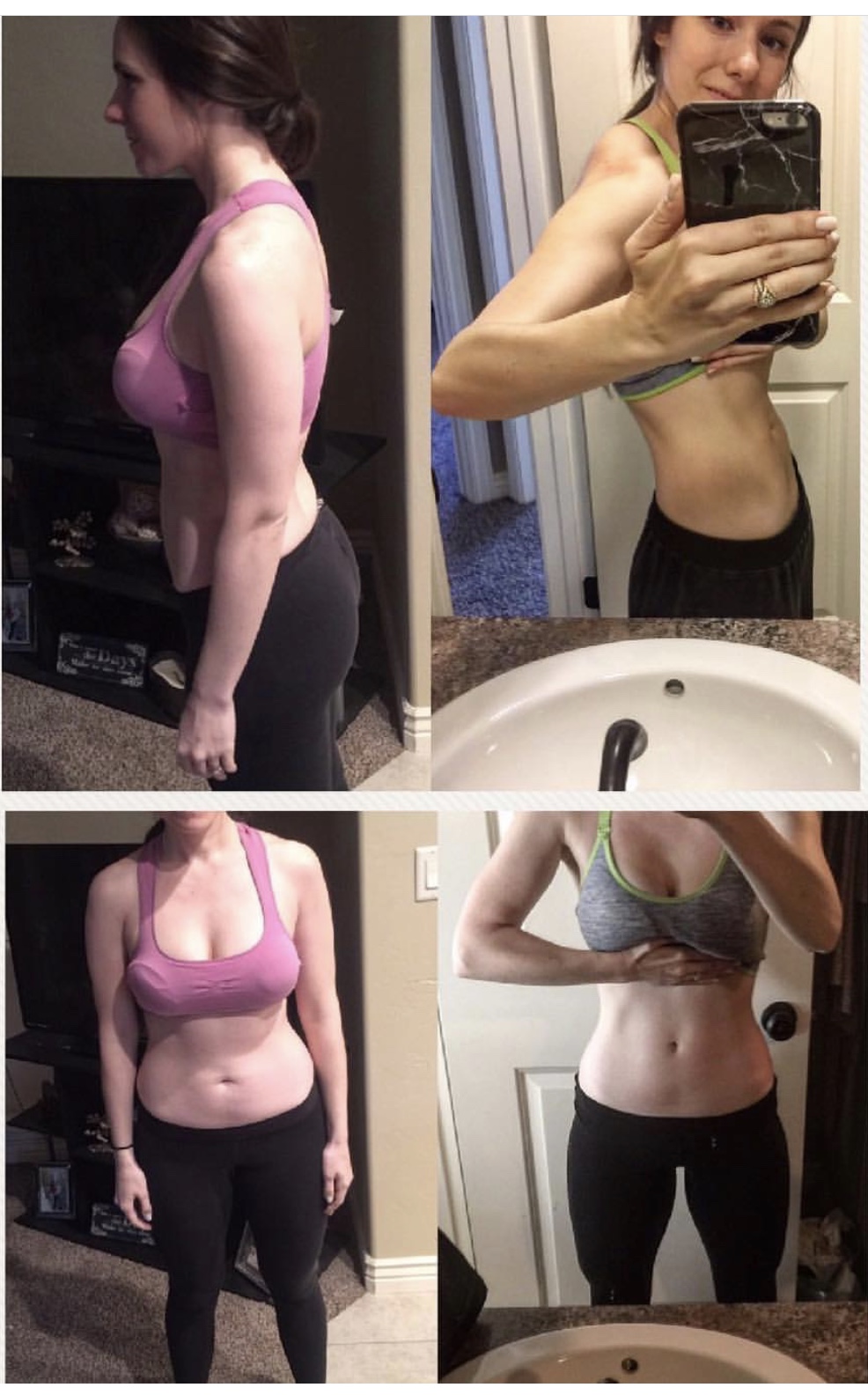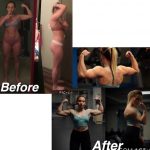 "I did the InBody test and I weigh 120.6 lbs! So now I'm exactly 12%! (She started at 15% in May)" Savannah says, "McKenna, you're the best!!!! It's so nice to always have someone who can help me with the good and the struggles of making this a lifestyle! Thanks for all you do Mckenna! I really appreciate what you said! I can't say it enough!"
Savannah lost body fat WEEKLY, gained muscle (clearly) and most importantly was able to conquer her negative relationship with food. <3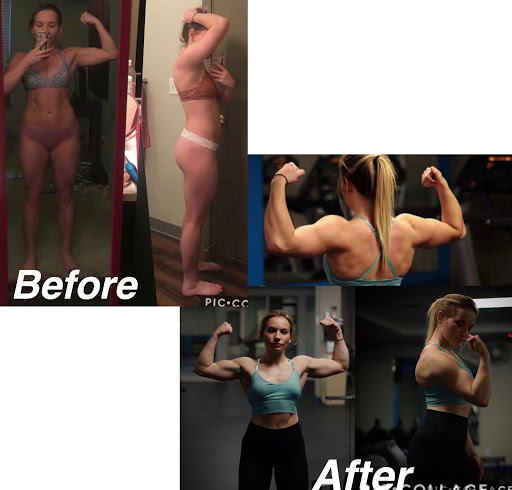 When I first began McKenna's challenge, after the first week my heart issues flared up again and I was restricted by my doctor and couldn't work out, however I did beef up my nutrition and utilized her nutrition tips.  Even though I could not work out I still lost almost 1 pound PER week and lost inches. It made me so happy! It goes to show how important nutrition truly is! Thanks again. I learned a lot during the challenge!
McKenna,
I have had such great results in the last month but I especially have been so happy about the results I have had in the last 2 months total working with you! It has been so fun and I have learned so much about nutrition and about myself. For the first time I feel like I am really taking care of myself and I am so happy about the changes you have helped me make in my life. Thank you so much for everything! I did before/after pictures in my check in from the challenge but the one I have from the last two months we have worked together in total, and it is seriously astonishing. You are so great at what you do and I am so grateful I chose to work with you!
Thanks again,
Madison